Weekly Weigh in-Week 6 on Nutrisystem
But first …Meet my husband as he joins me!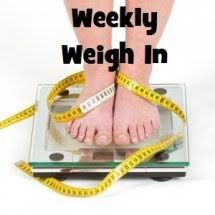 I completed my week 6 on

Nutrisystem

. This week was good. I stayed on track. With the holidays approaching the temptations were everywhere! Sweets all over the office. But I keep saying to myself
"I want skinny jeans more than I want those sweets!"
Ready for my weigh in? Drum Roll Please…..
1 pound lost this week!
For a total of 13 pounds LOST!
AND… Joel (my husband) completed week 1.

How did he do? AMAZING!

I was very proud of him! He has stuck to the plan. He keeps the book with him all the time and records everything he eats. I found it very interesting that the men are allowed much more to eat on their plan that my women's plan. I'll compare them for you in the coming weeks. But for now let me tell you how he did this week!
Ready for HIS weigh in?
Drum Roll Please…..
HE LOST 8 POUNDS this week!
Starting Weight
189.8
Week 1
181.2
Week 5
177.8
Week 6
176.8
Your support is very important

!Thank you for joining me on this scary yet exciting journey! Please also support my friends Heather at
Our Kids mom
and Melissa at
Sippy Cup Mom
as they also share their Nutrisystem Experience and join me on this mission to LOSE!
Join in the Nutrisystem Bloggers conversation on Twitter using #NSNation.


**If you are interested in joining or learning more about Nutrisystem you can do so here or call 888-853-4689. All products have been provided to me free of charge as a selected blogger of the Nutrisystem Nation Blogger Program. All opinions are 100% mine and no monetary compensation was given for my opinion.**