Welcome to the Frugal Friday Blog Hop 1/7/11 hosted by Living on Love and Cents, Mom On Dealz, Madame Deals, The Coupon Challenge and Stretching your Budget. We are moms on a mission to save!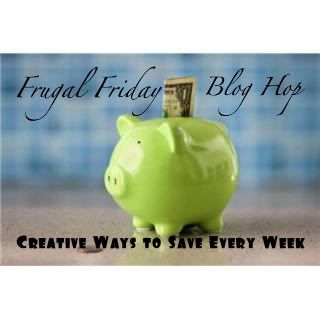 Each week we will feature a frugal blogger. This week's feature is by Madame Deals. She has a fabulous post on Fashion to share!
I love Fashion but I hate paying tons of money to look great. I believe you need two things the knowledge of what looks good on you and the skill to find it for less. I encourage you to get rid of all the items in your closet that you do not wear. They cloud up your options to make really great outfits because you can't see your clothes! If they are in good condition sell the at a consignment store or a place like Plato's closet, or host a
clothing swap.
Clothing swaps are a blast!
Hurry to the mall or the salon and snatch up those leftover hair care gift bundles! You can stock up for gifts for next year if you also know a beauty product junkie.
I have $20.00 "all about me cash" each week. You can follow me on Fashion Friday to see how I score designer products below my budget. I only wear name brand clothing but I do not pay designer prices for anything.
Thanks Amee! Be sure to stop by and follow her blog!
Would you like to be our featured blogger? All you have to do is follow these steps.
1) Follow the first 5 in the linky. These are our hosts. Be sure to comment so that we can follow back!
2) Link up a to a frugal tip, freebie list, creative diy, savings tips, etc. from your blog. (YOU DO NOT HAVE TO DO THIS TO PARTICIPATE IN THIS HOP! Feel free to just link up your blog.)
3) Post our button in a post or sidebar!
For more followers- Grab the linky code and post this on your blog for your followers!

Be SURE to leave a comment so that we can return the follow.