We are part of the Giveaway train. This Weeks grand prize is a "Skinny" TV. I am so jealous of you all! I wish I could win this prize! But if I can't then at least one of my fans should!


About our Sponsor:
Medifast Health

is the answer to your diet dilemma with time saving dieting tips. The have a five step program aimed to slim you down and help guide you towards a healthy lifestyle. I was told that it is backed by 20000+ doctors. They even have

money saving coupons

and you know I love my coupons.

The Prize is also Amazing it is a 32 inch

Vizio TV

.
Instructions to ENTER
When you get on the giveaway train you will need to:
1) Enter below or head to my Facebook page, find the image below, and click on it
2) Like and/or Click on the contest links to enter
3) Enter any or all of the contests that you want. These contests each have their own rules and end dates.
4) Leave a comment on this post when you have entered all that you want letting me know that you are entering this  giveaway which ends THURSDAY 9/08/11. A winner will be selected by Random.org.
Think of it like this: your trip starts on my website. You leave the station and head to my Facebook page. You get off the train at some amazing and wonderful sites where you leave comments to win great prizes. Then you end up at your final destination (a Facebook page) and you leave comments telling us what you have done. You wait a couple of hours to see if you have won the prize and any of the other contests you have entered and voila your journey is over until next week!
The amazing Blogs participating in the train this week are:
Madame Deals
Freebies Sweeps and Deals
Living At The Whiteheads Zoo
Crunchy Frugalista
My Coupon Lady
Slick Housewives
Giveaway Blogdom
This Mama Loves Her Bargains
Just Trying to Save Money
The Frugal Free Gal
Crazy About Deals
Yankee Texan Mom
Mama Money Tree
The Dealyo
Slop Swap
Have Kids Will Coupon
I Save A 2 Z
Couponing To Be Debt Free
Saving By Design
Frugal Mom Rocks
Heavenly Savings
Coupon Kristin
Coupons Are Great
Deal Hunting Diva
Giveaway Bandit
A Little of This and That
Nearly Nothing
Money Savvy Michelle
Super Coupon Lady
The Thrifty Things
A Proverbs Wife
Bargains 4 Wahms
Mom on Dealz
Adventures Of My Family of Eight
November Sunflower
Go Momma Coupons
The Coupon Girl
Gimmie Freebies
Stretching Your Budget
A Day In the Motherhood
Living on Love and Cents
(If you would like to sponsor our Train, "Hop Aboard!" and contact Amee or Heather at Giveawaytrain@gmail.com for details.)


---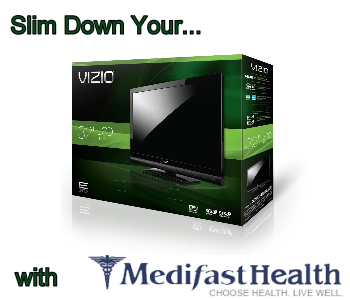 Presents:
"Win a skinny TV!"

This week we've got a 32″ HD Vizio TV to give to you guys!
(we're even more awesome than last week right?)
---
This Week's Prize brought to you by:
---
Previous Winners:

Angela Lunsford won A $100 Walmart Gift Card
Angie Womble won A Diamond Bracelet
Carey Parks won A $50 Pfaltzgraff gift card
Lynda Clark won A Pfaltzgraff flatware set
Kari Howell won A $100 Amazon.com Gift Card
Renee Thompson won A Nintendo 3DS
Shannon Pickin won A Nintendo Wii
Melissa Haggerty won A Tommee Tippee Breast Pump
Tracy Taylor won A $100 LOFT Gift Card
Mary Clarisse won A Happy Baby Prize Pack
Katie Reader won A Pepto Prize Pack
Maggy Austin won A Kodak Mini Camcorder
Wanda Rupright won A 100 Coupon Clippies
---
To inquire about becoming a sponsor, or a giveaway train stop (publisher) please contact GiveawayTrain@gmail.com for details.