Judy Moody and the NOT Bummer Summer
released onto DVD October 18, 2011. And we were SUPER EXCITED!
Last week I told you how excited I was to be having a Judy Moody party! This weekend we had our party and it was awesome!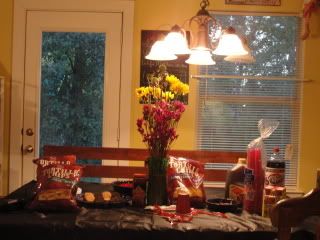 I made nachos and let all the kids go crazy creating their plate. We made a pallet on the floor and popped in Judy Moody. We watched a laughed like crazy!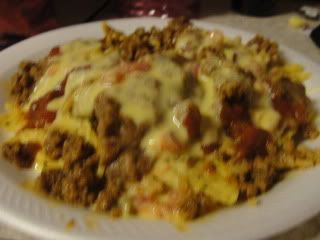 When the movie was over I gave out the party favors (back pack/drawstring bag, sleeping eye mask, mood rings and silly bands. They all had the Judy Moody feel to them!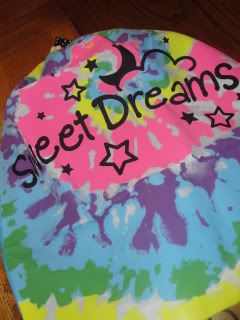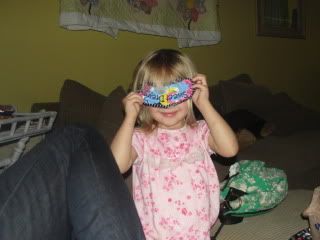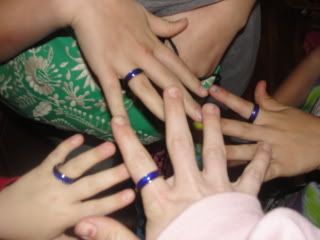 The girls painted nails and the boys talked about Big Foot and other monsters.This movie was hit for everyone: boys, girls, young and old!
What Did I Think?
From a mom's perspective I loved Judy Moody and the Not Bummer Summer! There was not any nudity or violence. The only questionable word was "CRAP" said by Aunt Opal. But I actually smiled about it because that was corrected by the Judy's little brother as being a bad word. I loved the he pointed that out to her in the movie! It was really cute and my kids were shocked when she said it but glad when he explained it was a "swear" word.I had to laugh thinking my kids would say the same thing. It is a great movie for all ages and genders. The boys loved "Stink" and the girls loved Judy and Aunt Opal! It is fun for the whole family!
Judy Moody is available on DVD now! This is a perfect movie for family night or for the kids and their friends! Rent or buy Judy Moody and the NOT Bummer Summer
now and get ready to laugh!