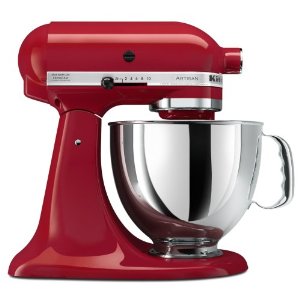 The Mavens are back at again… trying to find what you want and give you a chance to take that home with you!
Have you had a Kitchen Aid stand up mixer on your wish list? I know quite a few people who have. So how about instead of hunting down a deal you just get it in the mail for free?
Simply "like" all of the pages listed and fill out the form below.



We will wait to purchase the mixer until after the give away is over (so we can be sure to get the correct color for the winning kitchen) but you can see the many options on Amazon here.
All persons entering the contest must be 18 years or older and have a mailing address in the U.S. The winner will be chosen randomly on September 19th, 2011 at noon E.S.T. There is only one entry per person. In order to win prize the winner must like all 13 blogs on facebook at the time of winner selection. After the winner is selected they will be contacted by the give away coordinator to select their prize. If they do not reply to the e-mail within 48 hours a new winner will randomly be chosen.