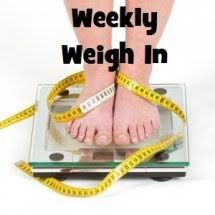 WOW! It has been 13 WEEKS! This was another hard week. For some reason the scale did not move. Let me tell you that the support system that you receive while on Nutrisystem is AMAZING! Really! I am so impressed! Yesterday as I sat so confused and upset that I was not losing weight I remembered "I HAVE PEOPLE". There are lots of ways to reach my "people"/ You can chat online, email or call your dietitians or counselors. You can also log into the Nutrisystem forum and talk with other Nutrisytem users at any time. You can find people just like you dealing with the same problems and/ or questions. Every time I have had a question I have gotten a response immediately. The same was true this week. When I asked WHY I was reminded of several important things.
1. Now that I am working out (30 minute DVD a day) I could be developing muscle which would cause the scale to not go down.
2. I am not drinking my 6-8 glasses of water a day
3. I need to measure and see if I am losing inches even though the scale is not changing.
4. Lastly I was reassured that I am on the right track and that I needed to stay optimistic and on track!
After communicating with Nutrisystem experts I realized that this week was unique. This week was about the "non-scale" victories! So for this week's weigh in I am not showing you the scale I am showing you my pants. 🙂 I pulled out the pants that I was wearing the day I started Nutrisystem 13 weeks ago!
AND… Joel (my husband) completed week 9. How did he do? Check out his guest post here. Ready for HIS weigh in? HE LOST 1 POUND this week!
For a total of 21 pounds lost!
He has pointed out that his weight loss has slowed down as well. Yes it is frustrating but we will push through!
Reflection:
Starting Weight
189.8
Week 1
181.2
Week 5
177.8
Week 6
176.8
Week 7
172.6
Week 8
171.0
Week 9
169.8
Week 10
167.8
Join in the Nutrisystem Bloggers conversation on Twitter using #NSNation.


**If you are interested in joining or learning more about Nutrisystem you can do so hereor call 888-853-4689. All products have been provided to me free of charge as a selected blogger of the Nutrisystem Nation Blogger Program. All opinions are 100% mine and no monetary compensation was given for my opinion.**