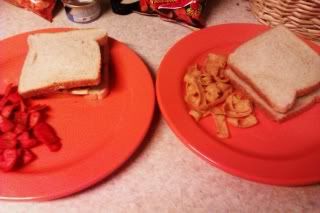 I LOVE Hamburgers! I am not talking about McDonalds or Burger King. I mean the homemade hamburgers! YUMMY! In fact for Mother's Day I requested homemade hamburgers! So when I heard that May was National Hamburger Month I was all giddy! Great reason to turn up the grill!
So after this hard week I decided I wanted hamburgers. I was all set Sunday evening with the meat and bread and fixing when I realized I was missing something important….sides! Where can you go that is fast and has a good selection? Murphy USA popped in my head immediately! Sounds crazy right? I know! But it has become the place we can run in and pick up last minute goodies! So off to MurphyUSA to see what I can get to go with the burgers.
I had in my head that Fritos would be a great fit. And once I have something in my head it is hard to find anything else that will satisfy. Murphy USA always has products on sale like 2/$2.22 or 2/$3! I did not see that on the items I wanted but they did have a huge selection of chips for $0.99! So I grabbed 3 or our favorites and dip!
Here is a detailed slideshow of my trip thanks to Thismoment.com :

Once home I got right back to business! My hubby was not avaliable to start up the "real" grill so I used the George Forman Grill. Within about 30 minutes dinner was served and we were happy people! Here are some great pics of my kiddos enjoying their burgers. You'll notice we used bread. My kids prefer that to buns. 🙂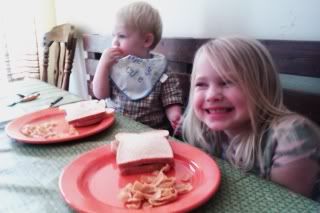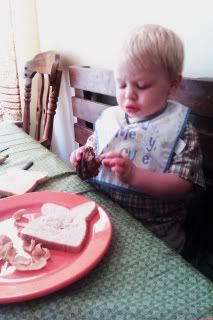 We followed it up with some ice cream. (Read about that here). What a perfect night!!! We had lots of burgers left over but NO chips! ha! Looks like we'll be having burgers again tonight and I'll need to make another trip to Murphy USA.
How will you celebrate National Hamburger Month?
Disclosure: This blog post has been compensated as part of a social shopper insights study for Collective Bias and MurphyUSA. All thoughts are 100% mine.