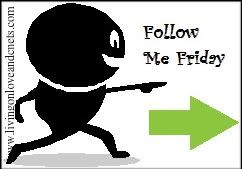 Each week we will follow you to a different place. (Facebook, Twitter, Google Friend connect,etc)
This week is different. We are stumbling posts. If you are new to Stumble check out this post from Madame Deals. Then come back. Link up the post you would like Stumbled. Then stumble other people's posts. Be sure to leave them a comment so that they can return the favor.
IMPORTANT: Do not link up giveaways or deals. It must be an article that is "timeless".

1) Only link up your the network we are visiting for the week!–Stumble(Link directly to your Blog Page)
2) Spread the word about this hop with a post, grab the button, etc.!
3.)For more stumbles- Grab the linky code and post this on your blog for your followers!
Happy Traveling! Be SURE to leave a comment so that we can return the follow. Remember Link up the post you want stumbled!