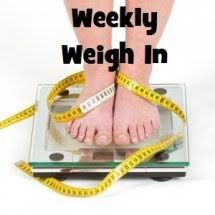 This was week 32 for me on the Nutrisystem plan. This week was pretty uneventful! I did not do so well with my exercising . :(This week my plan is to walk every day.
I received my new box of Nutrisytem yesterday! That is always like Christmas! So I am ready to start fresh with my new menu choices this week! I am going to switch up some add in things too. Trying new fruit and veggie choices! Time for some variety! Gotta keep things exciting so I don't get bored! And with Nutrisystem you can do that! There are so many options! I LOVE IT!

Ready for my weekly weigh in….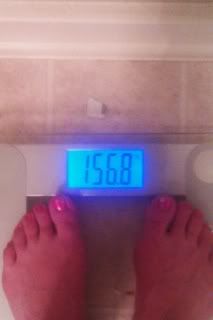 Ughhh! No weight loss. BUT no weight gained either! So I am OK! I have lost a total of 33 pounds!
Be sure you check out my video on a typical day on Nutrisystem. This will give you a good idea of the foods I eat to help lose weight. Also I have a video on the Nutrisystem app that you can check out here.
Reflection: Starting Weight 189.8
Week 9
156.8
Your support

is very imp
ortant
!Thank you for joining me on this scary yet exciting journey!Please also support my friends as they also share their Nutrisystem Experience and join me on this mission to LOSE!
Join in the Nutrisystem Bloggers conversation on Twitter using

#NSNation

.
Would you like to lose weight and get healthy on Nutrisystem too? Visit Nutrisytem
or call 888-853-4689 to get started today
.
**All products have been provided to me free of charge as a selected blogger of the Nutrisystem Nation Blogger Program. All opinions are 100% mine and no monetary compensation was given for my opinion.**