This shop has been compensated by Collective Bias, Inc. and its advertiser. All opinions are mine alone. #MyLiteracyStory #DGMyStoryEntry #CollectiveBias
We have family that lost everything during Harvey here in Houston. It is the worst feeling wanting to do something but feeling so helpless. We tried to come up with something we could do for them to help them start to rebuild and feel normal again. One thing that my son pointed out was that they lost so many books. They have 5 kids and that meant lots of awesome books. They had a huge library. So my son decided to help start a new library for them.
My kids love to read! They have so many books. They will read and then reread the same books. But this week we went through the books and decided which ones they could part with.
Recently I found out about a great new initiative with Kellogg's® and Dollar General. Did you know that Kellogg's is a proud sponsor of the Dollar General Literacy Foundation? Every day, Kellogg employees work together to fulfill their vision of enriching and delighting the world through foods and brands that matter. Kellogg's is committed to providing 3 billion Better Days through 2025 through initiatives that feed people and their potential. How awesome is that?
Hover over this image to shop.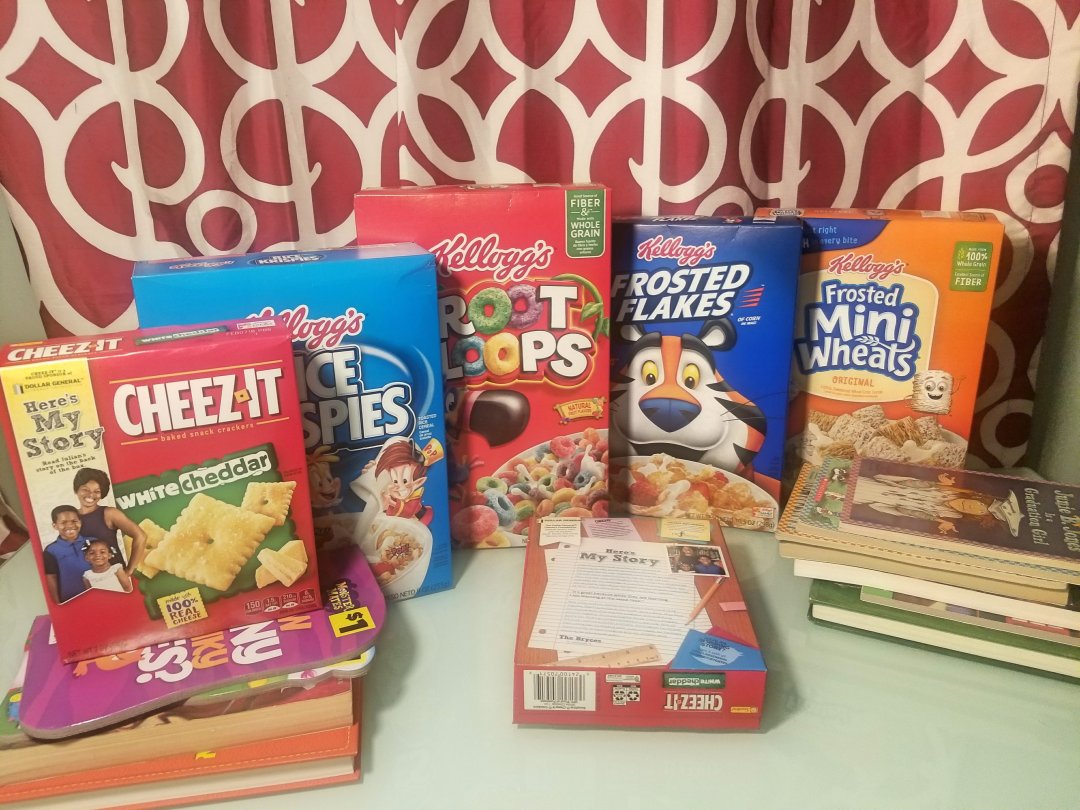 Dollar General Corporation has been delivering value to shoppers for over 75 years through its mission of Serving Others. The Dollar General Literacy Foundation is celebrating over 20 years of helping individuals learn to read, prepare for their high school equivalency, or learn English. Since its inception, the Foundation has awarded more than $140 million to nonprofit organizations and schools that have helped more than 9 million individuals advance their literacy and basic education skills.
I love that Kellogg's® and Dollar General are working to amplify the great things that literacy can do to help people achieve their full potential! Kellogg's and Dollar General are supporting a great cause and this means alot to me and we agree with their goal and mission!
This week we stocked up on our favorite cereals and picked up some new books to help with rebuilding the library. We choose our favorites: Kellogg's Frosted Flakes® Cereal, Kellogg's® Froot Loops® Cereal, Kellogg's Frosted Bite-Size Mini-Wheats® Cereal, and Kellogg's® Rice Krispies® Cereal. We purchased all at our local Dollar General. We found ours in the breakfast section and on an end cap. We also picked up some yummy Cheez-It® Original crackers while we were out.
Tips for donating books:
Go through your old books
Go to resale stores
Check Dollar General
Check Garage Sales
Find a basket
Fill the basket with age appropriate books.
Add Tissue Paper or other fun fillers
This was all my son's idea and I am so proud of him. We look forward to sharing this basket with them and hoping it can help them start to rebuild their library.
I encourage you to share YOUR personal literacy story by entering the #DGMyStory Sweepstakes with the hashtag #DGMyStoryEntry. Find out more about this Sweepstakes here. Share your story for a chance to win a $50 Dollar General gift card. Be sure to follow along Twitter, Facebook and Instagram.